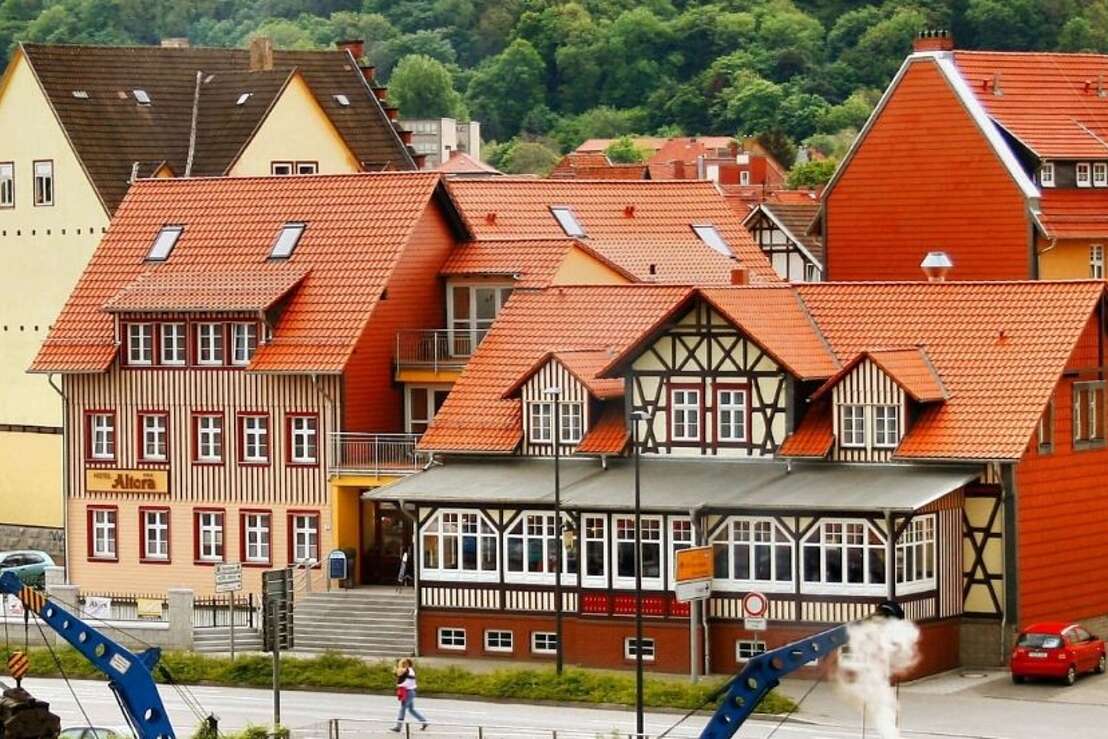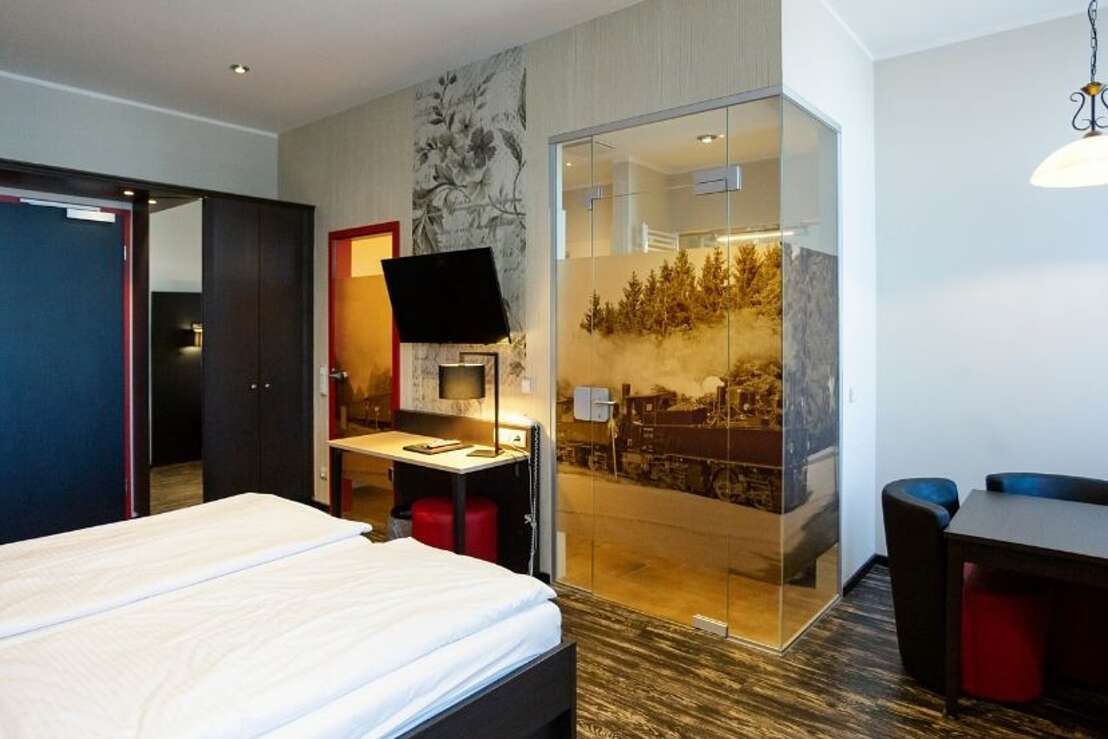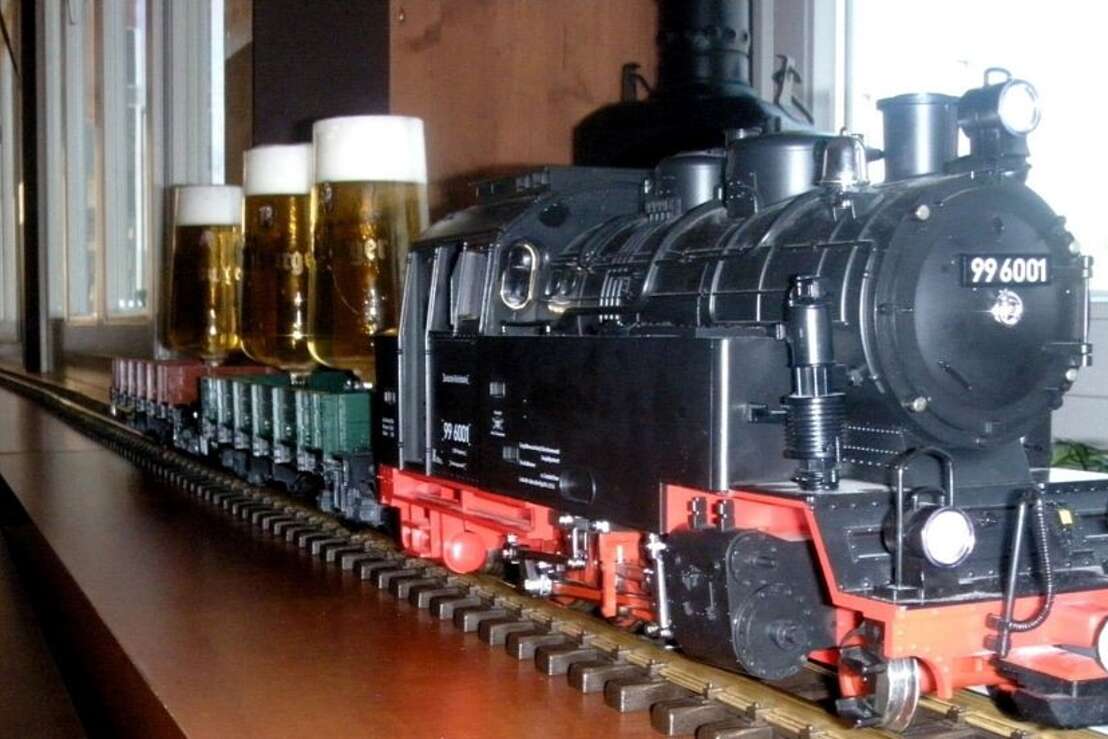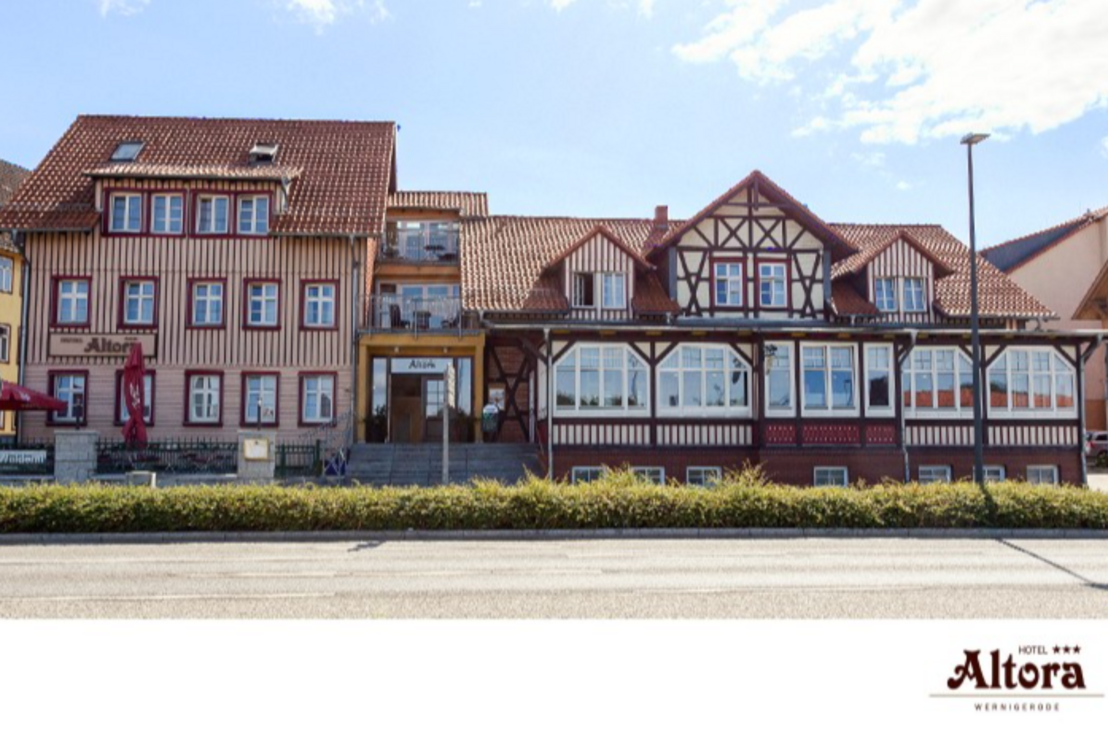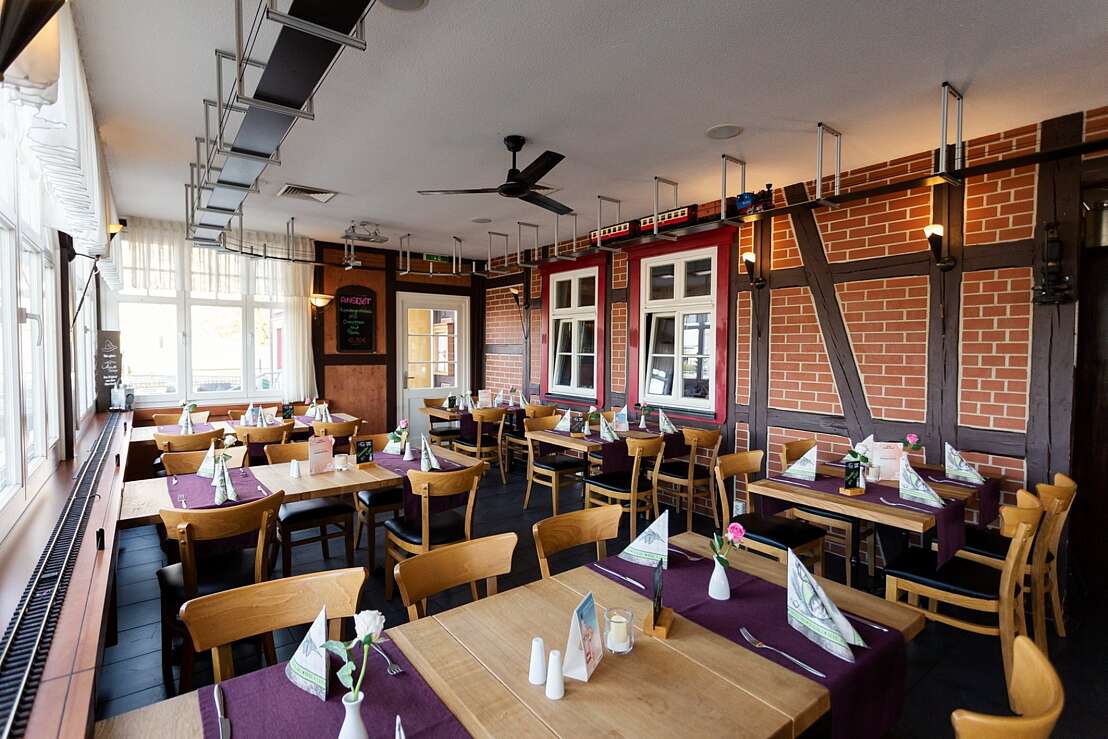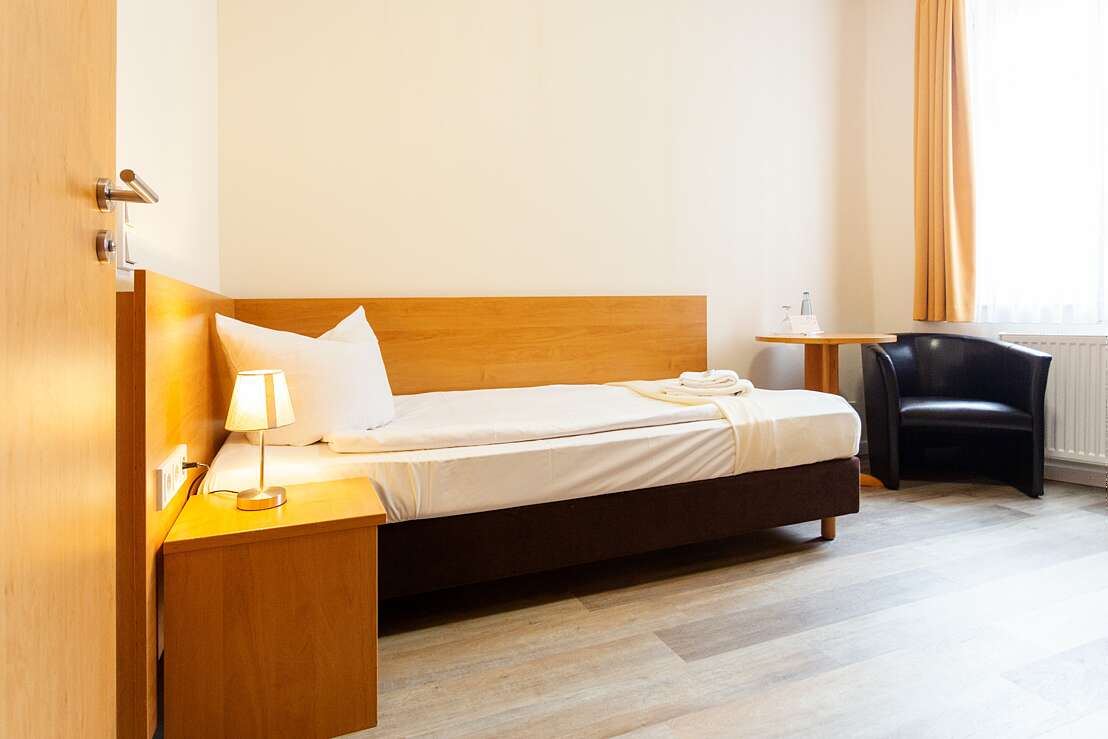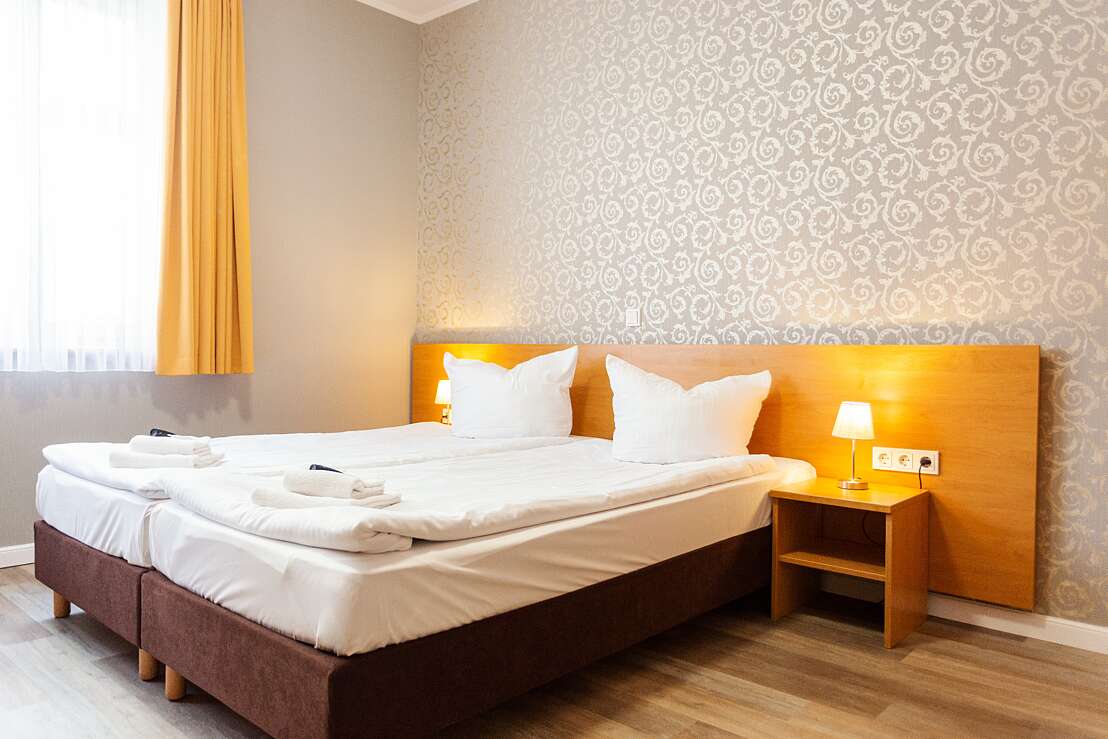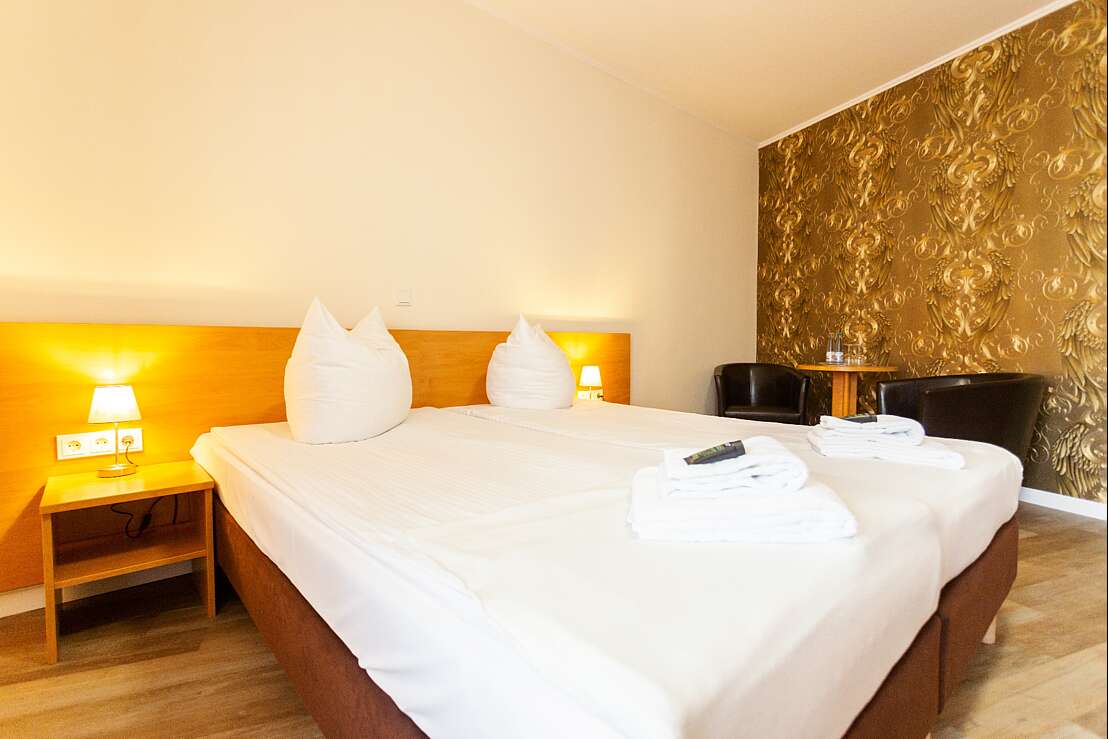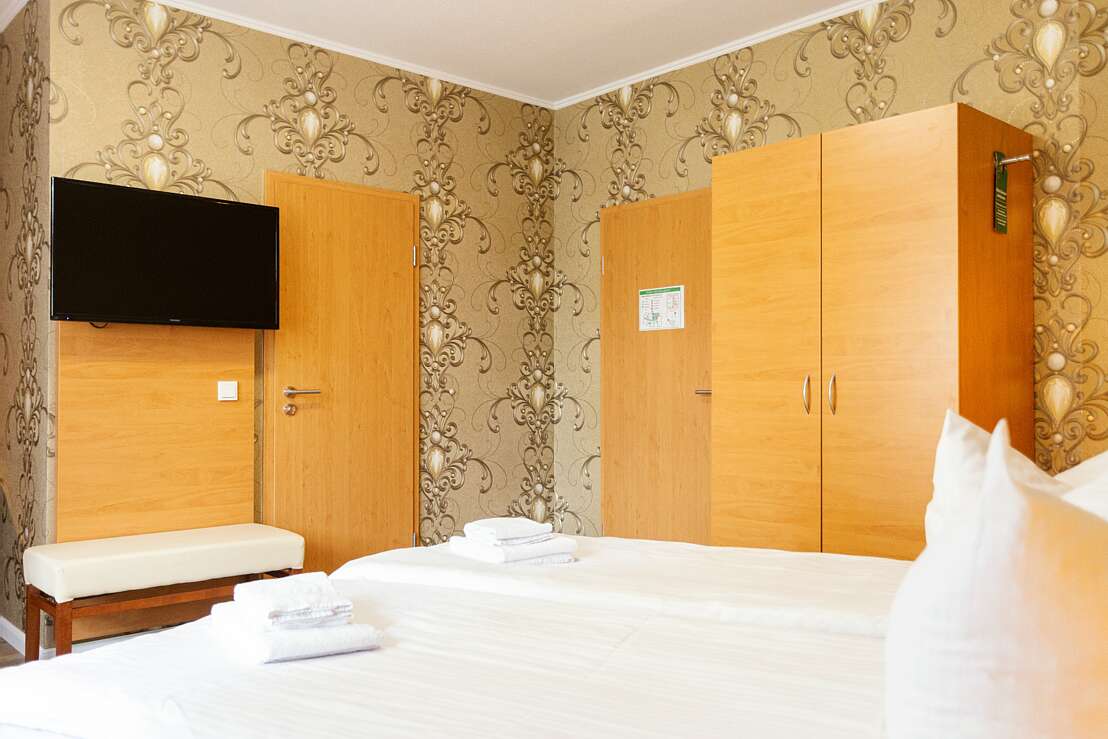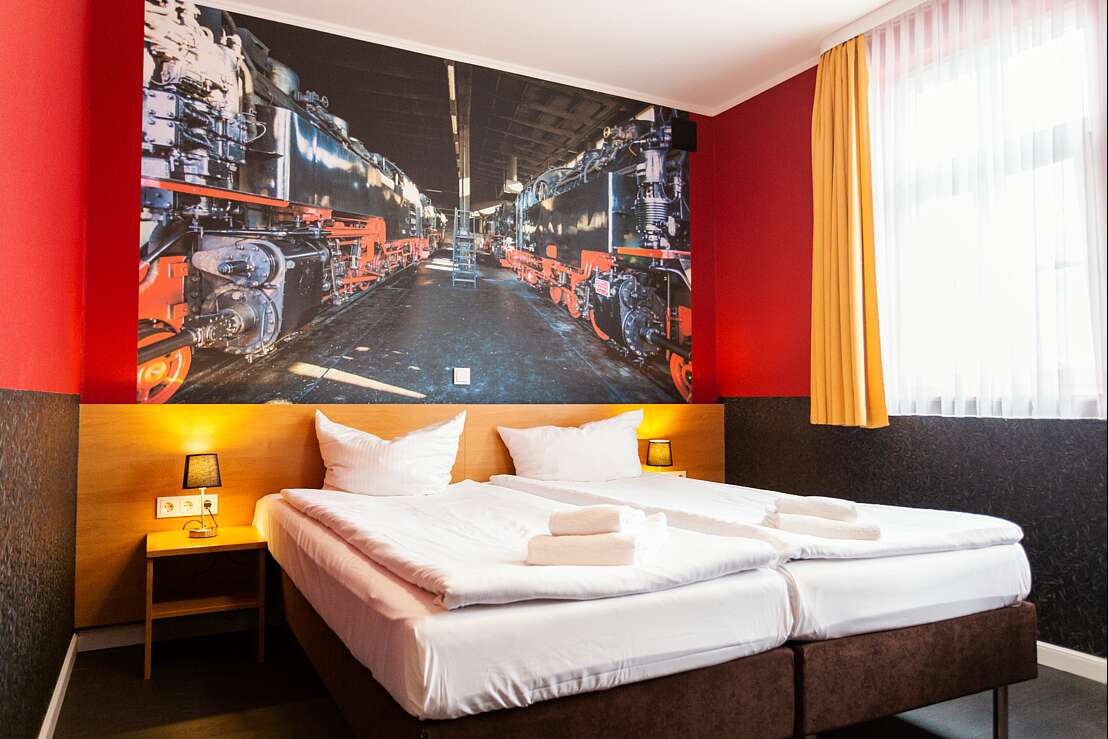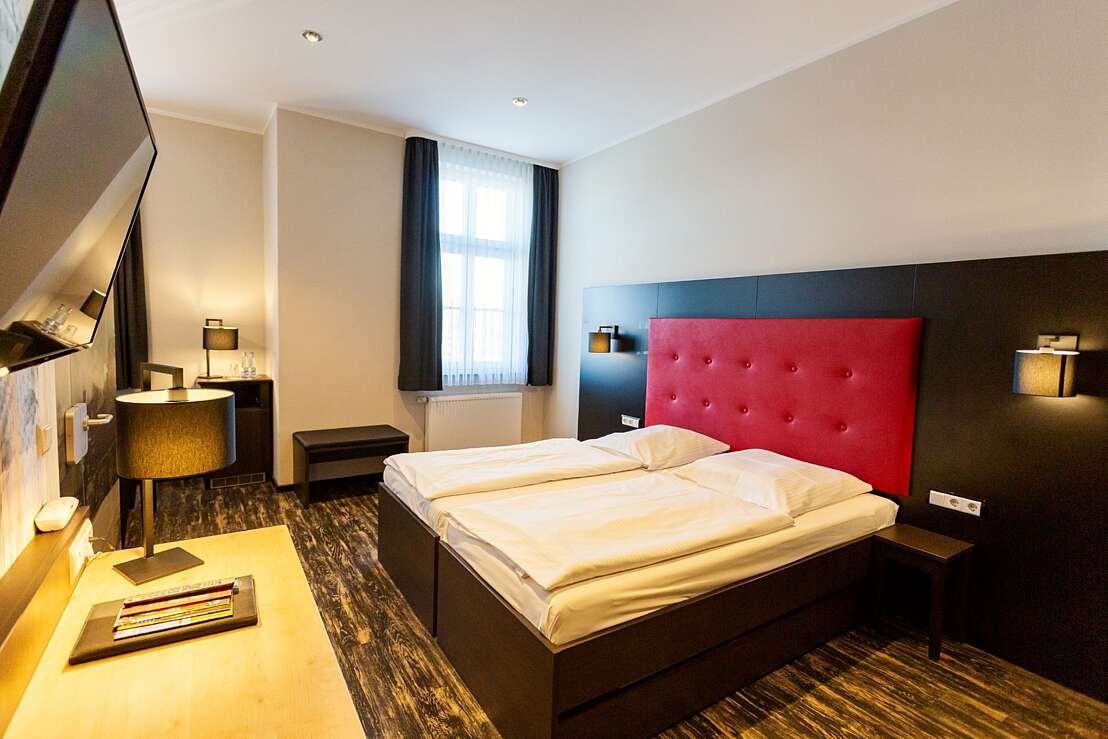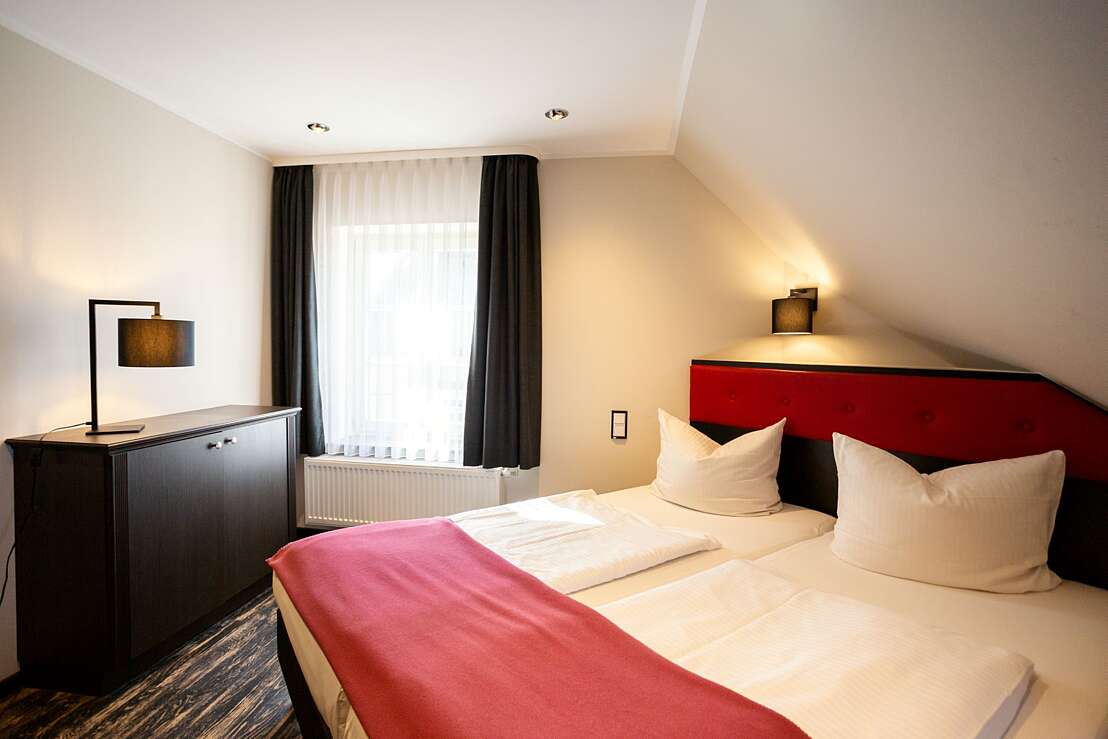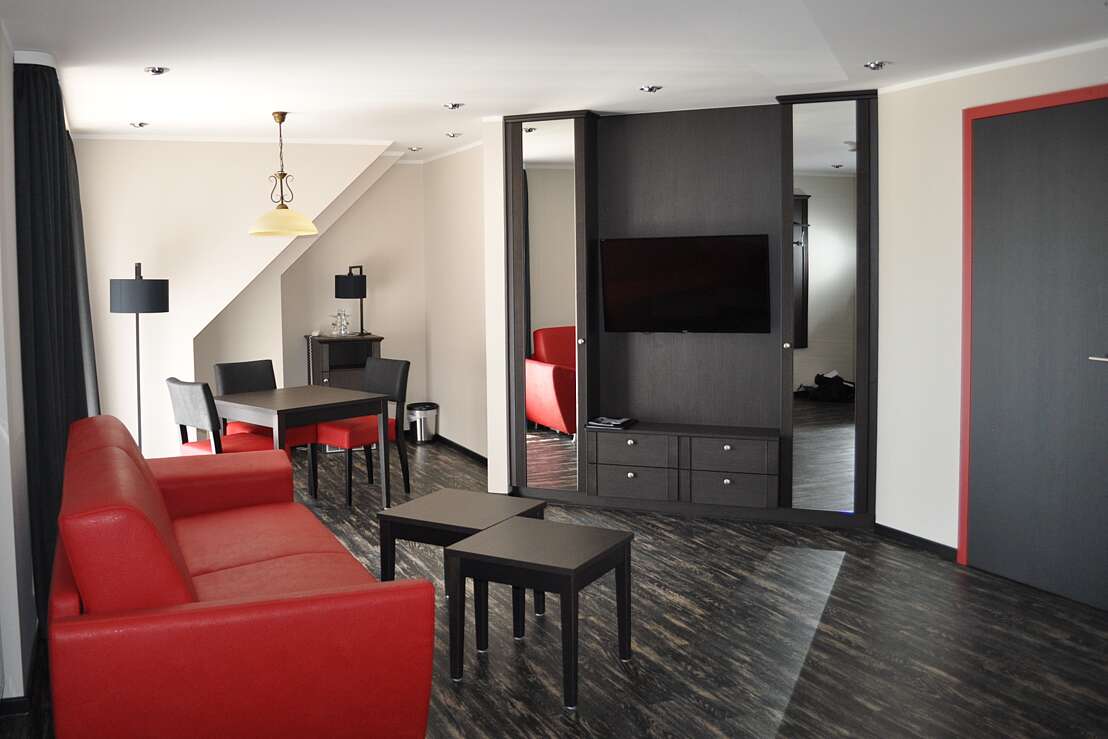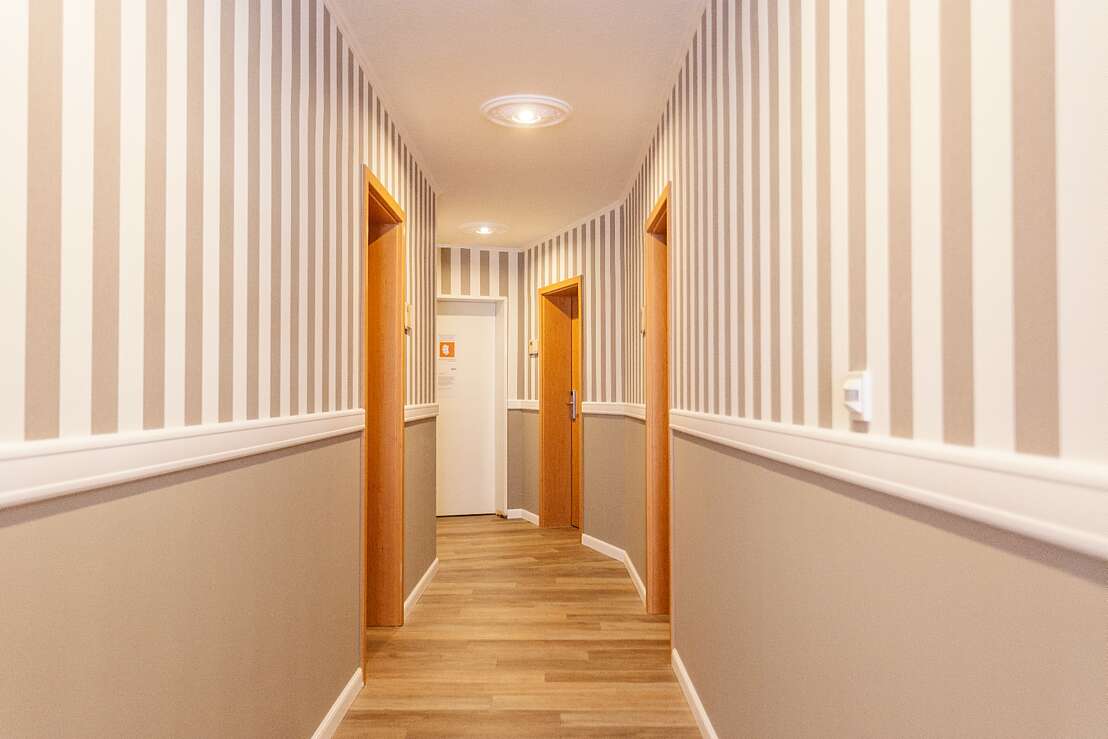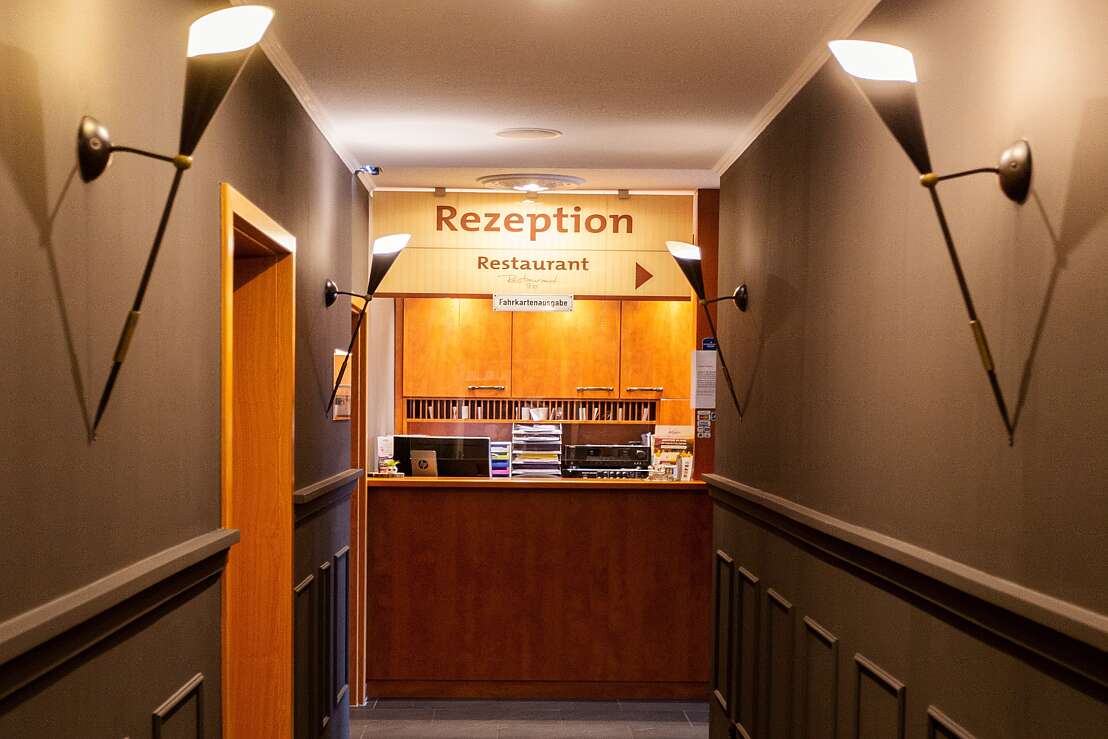 Altora Hotel

Between steam and smoke
Hotels & Guesthouses
On the northern edge of Wernigerode's old town, opposite the main station of the Harz narrow-gauge railways, is the Altora railway-themed hotel. While on one side of the street the trains are steaming and hissing, on the other side they are admired and marvelled at in a cosy atmosphere.
Due to our location close to traffic, we offer the ideal starting point for your Harz journey. Whether you're travelling by car, taking the narrow-gauge railway to the Brocken or sightseeing with the HVB, and with the HATIX ticket you can travel completely free of charge.
If you prefer something a little more dignified, you can make yourself comfortable in a cosy king-size bed in your room. An absolute highlight here are our railway rooms with exclusive HSB photo wallpaper, as well as our deluxe double rooms and suites in the colour scheme of the black and red locomotives with additional railway details, all of which also offer a view of the Harz narrow-gauge railway station. Of course, our other room categories don't have to hide either. In 2021, all rooms and spaces were upgraded with fancy wallpaper and high-quality designer vinyl flooring - a real eye-catcher!
So that none of our guests is denied the hustle and bustle across the street, we have two communal terraces that invite you to watch attentively or to wind down after an eventful day.
In our veranda restaurant "1835", our warm team is at your service from early morning until late at night. Whether planning your day trip, starting the exciting day with an honest breakfast buffet with a selection of fresh fruit and vegetables, cheese, warm egg dishes, as well as sausage and bread specialities from regional suppliers, or ending the evening with a presentation of home-style cooking, regional beer and wines from renowned vintners. A very special spectacle of big versus small is offered here by our small narrow-gauge drinks train connected to some of our tables, which has already stolen the show from your big brothers and sisters a time or two.
Since 2008, we have been making guest groups from all over the world happy with this recipe for success, alongside railway enthusiasts and nostalgics, including couples, families, old classmates, as well as hiking enthusiasts, motorbike fans and many more. We would be delighted to welcome you soon with us!
Equipment :
Bahnhofstraße 24/26
38855 Wernigerode
| | |
| --- | --- |
| E-Mail: | info@hotel-altora.de |
| Phone : | 03943 40995100 |
| Languages : | |
Reception times or (phone) availability:
| | | |
| --- | --- | --- |
| Monday | 07:00 - 22:00 | |
| Tuesday | 07:00 - 22:00 | |
| Wednesday | 07:00 - 22:00 | |
| Thursday | 07:00 - 22:00 | |
| Friday | 07:00 - 22:00 | |
| Saturday | 07:00 - 22:00 | 07:00 - 23:00 |
| Sunday | 07:00 - 22:00 | 07:00 - 23:00 |
Arrival times from:
| | | |
| --- | --- | --- |
| Monday | 15:00 | |
| Tuesday | 15:00 | |
| Wednesday | 15:00 | |
| Thursday | 15:00 | |
| Friday | 15:00 | |
| Saturday | 15:00 | |
| Sunday | 15:00 | |
Arrival times to:
| | | |
| --- | --- | --- |
| Monday | 11:00 | |
| Tuesday | 11:00 | |
| Wednesday | 11:00 | |
| Thursday | 11:00 | |
| Friday | 11:00 | |
| Saturday | 11:00 | |
| Sunday | 11:00 | |